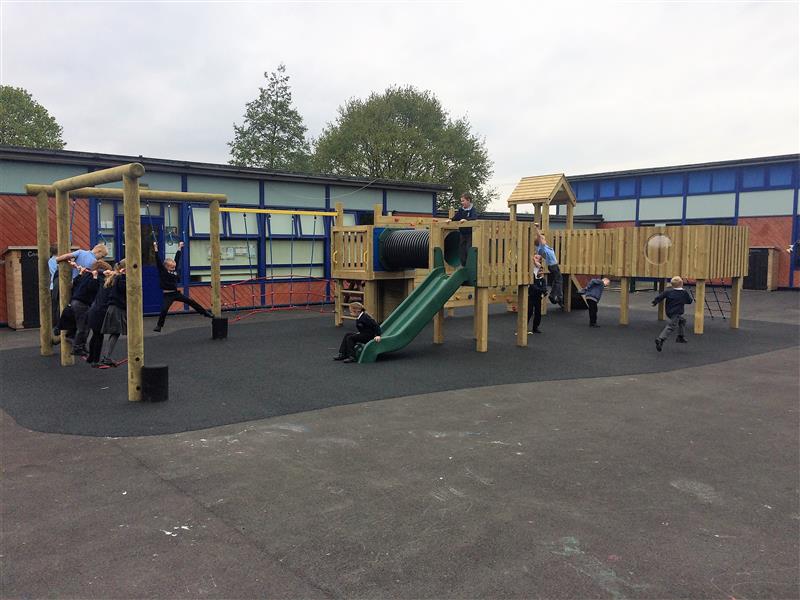 A Magnificent Bespoke Play Tower For Whitegate Primary School
Our Outdoor Learning Consultant and Director, Michael Bischof, worked in partnership with Whitegate Primary School to develop a huge active environment.
The school was looking for something new and exciting to challenge their Key Stage 1 and Foundation Stage children.
They wanted to create an exciting physical play zone that would encourage children to take safe risks and build their climbing confidence. The school also wanted the area to offer both linear and open ended challenges.
Working closely with our excellent Products Team, we decided to create a bespoke Play Tower that combined elements from our Trim Trails.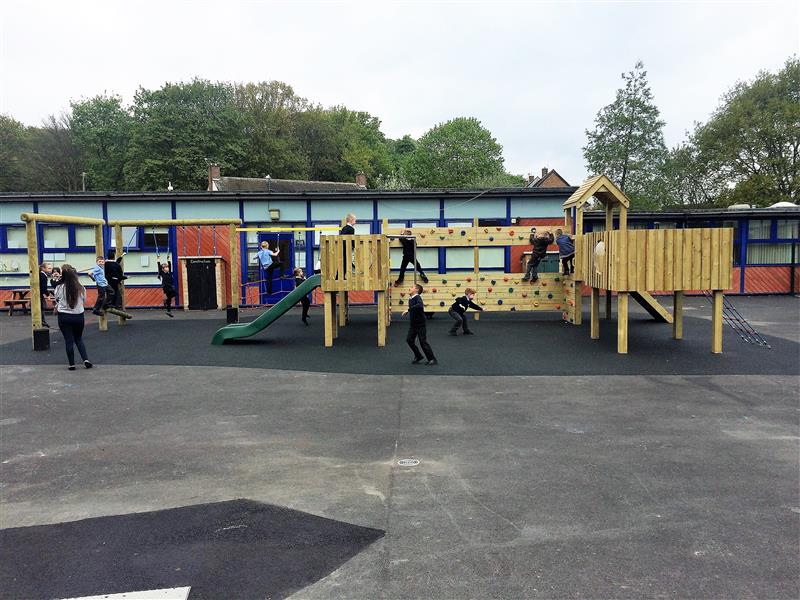 This flexible approach enabled the school to pick and choose the obstacles and products they wanted for their children.
We developed high difficulty areas for the Key Stage 1 children and less challenging items for the Early Years children. This creates an excellent atmosphere where the Early Years can play alongside Key Stage 1 to learn and progress skills further.
There is no obvious way for the children to enter the challenge, making it much more exciting. When entering the challenge, there are also no set directions, meaning children can choose their own routes and methods while exploring the environment.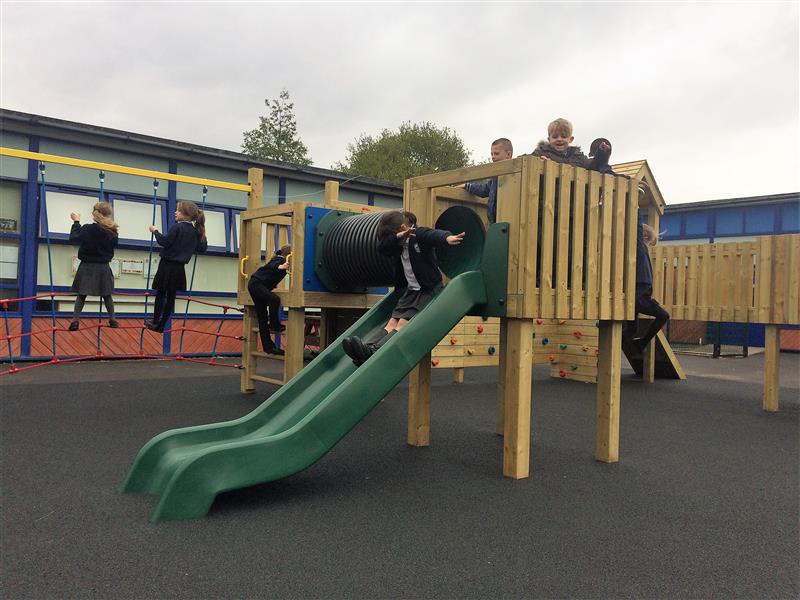 Overall, we combined the following products to create this amazing bespoke play tower:
Parallel Rope Traverse
Trapeze Swing Traverse with Step Up Logs
Net Traverse
Climbing Wall
Tunnel
Climbing Ramp
Slide
Fireman's Pole
Single Tower with Roof
Net Climber
Bridge
Bubble Windows
---
Click here to view our amazing range of active play equipment
---
The Tower is brimming with challenges to develop grip and grasp for improving hand writing and fine motor skills. Moreover, the net traverse, parallel rope and trapeze swings will help to develop children's core stability and upper body strength.
Children can now challenge themselves or work in teams to overcome obstacles and learn how to share ideas to overcome them. This lends itself to PSED and Communication and Language as children learn the importance of sharing knowledge and helping others that may be struggling.
The Climbing Wall is an exciting way to connect different areas of the Tower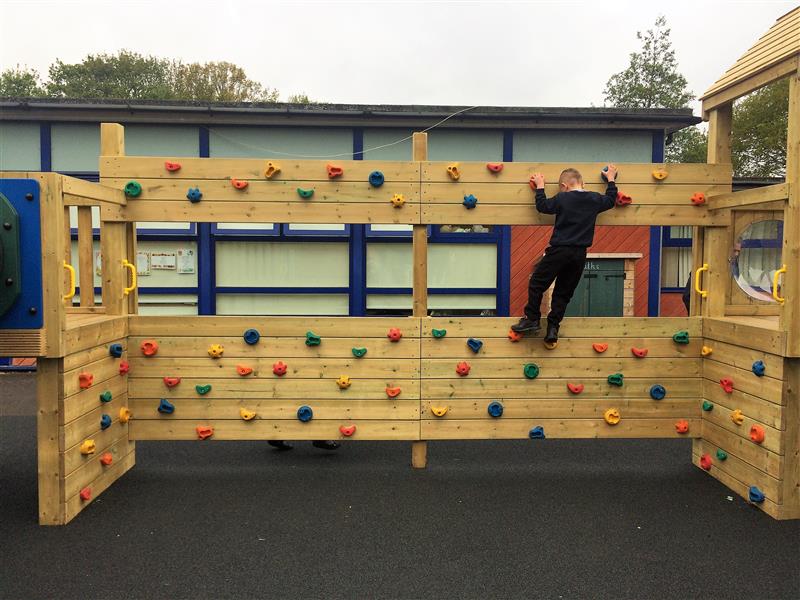 The Bubble Windows can also encourage role play activities and there is plenty of space underneath the Tower for den-making.
Teachers could also potentially take the Early Years children to the top of the tower for storytelling and quiet reading.
The entire unit is surrounded by Black Wetpour Safety Surfacing which includes green flecks. This impact absorbing surface will protect children from falls and help them feel more confident when taking safe risks.
Our Products Team is currently adapting the ideas we used for Whitegate Primary School to create an amazing Modular Tower Range which will be released later in the year.
It was a pleasure to work with such a fantastic school and judging from the photos and video, the children love their new active play zone.
Are you interested in working with us to create your dream active play environment? Complete our Contact Form and we will be in touch to arrange a free consultation and design presentation.