Our Forest Trim Trails provide your children with a variety of physical challenges to develop balance, climbing confidence, upper and lower body strength, core stability, coordination, and gross motor skills. Delivering all the action, thrills and spills of a treetop adventure, but in a safe and easy-access format for schools to use daily, the Forest Trail range features 45 individual challenge pieces for schools to choose from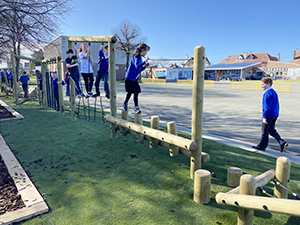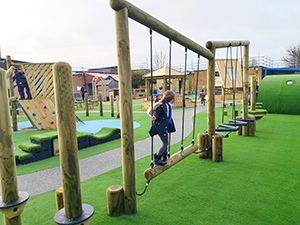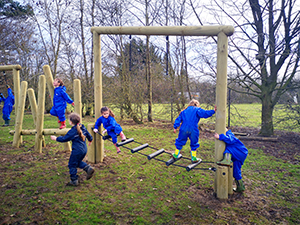 Enhance imaginative play outdoors by building your own trim trail.

Enhance all components of fitness including gross and fine motor skills.

Improve all components of fitness for your pupils with the addition of our Trim Trail.

Improve all components of fitness in your pupils with our Trim Trails.

Enhance children's playtimes with a challenging trim trail at your school.

Trim trails can be built to suit your physical developmental needs

Install a unique active play area with our huge selection of trim trail equipment

Spark active play at your school with our trim trails.

Design your very own trim trail for the pupils at your school.

Trim trails can be designed to become progressively harder as the children move across the equipment

Physical Development and Turn Taking are only a few of the benefits of our Trim Trails
Exciting Trim Trail combinations that bring school playgrounds to life!
Our Trim Trails for schools are some of the best, most versatile and most exciting outdoor activity challenges out there for whole-body physical development, problem-solving and imaginative play all rolled into one!
Trim Trails were originally created as a training resource for the military - with assault courses involving running, jumping, climbing, crawling and balancing over a series of obstacles designed to improve fitness, build strength and coordination, and develop a host of important life skills such as teamwork, motivation, resilience and self-confidence.
Trim Trails are so effective at exercising all parts of the body - the NHS now recommends using them regularly for improving balance, strength and coordination.
Crucially, we've added a couple of big twists to our Trim Trails - they are fantastically fun for playtimes and a super cross-curricular learning solution for schools!
For your little soldiers, our Trim Trails are ideal for developing their gross motor skills as they move from one element to another, and for strengthening their fine motor skills through grab and grip actions too.
Choose from a series of fun and challenging adventure stations to build your school's very own adventure trail - balance beams, stepping logs, rope traverses, parallel bars, climbing nets, climbing walls, climbing poles, log weavers and more - or take your pick from our selection of ready-made Trim Trails, carefully designed by our experts to support a balanced range of movement.
We will design and install your Trim Trail in line with your schools' specific requirements - whether you are looking for something suitable for EYFS explorers, or you want to create a more challenging environment for your KS2s, or if you would like a Trim Trail to support and engage children who have particular Special Education needs - we can build your Trim Trail to suit their ages and abilities throughout the Key Stages.
Not just for getting children active at playtimes - our Trim Trails are exemplary open-ended educational resources for outdoor learning. They support individual and group activities that require logical thinking, problem-solving, imagination, cooperation and teamwork to complete the course - and children are learning how to assess and take risks all within a safe play environment.
What will you do with yours?