Boost your pupils' imagination with these exciting and engaging products perfect for all schools. Giving pupils the tools to discover their imaginative and creative sides and engage the right-hand side of their brain with our range of facilities opens a whole new world of opportunities for them to succeed! From our Den-Making Posts to our Imagination Stations, your pupils will be enamoured with the creative facilities on offer.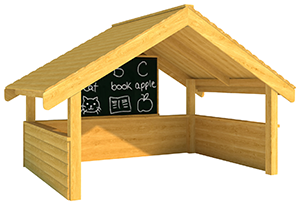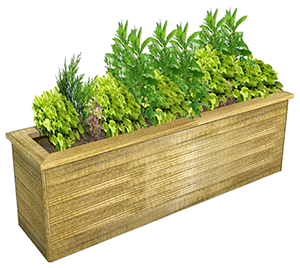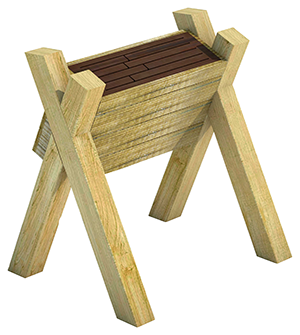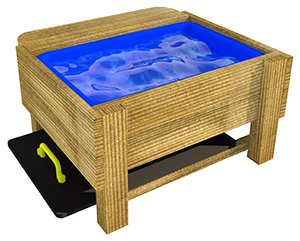 Investigative playground equipment

Design an exciting messy play environment children can learn through play within

Enhance role play activities with our Themed Play Ship!

Promote Literacy in your playground with our exciting Activity Play Panels

Allow children to freely express themselves in an outdoor environment

Encourage child-led pretend play in your playground

Our Bug Hotel is the perfect resource for science, literacy and investigative learning.

Our Water Wall Packages are perfect for both Schools and Nurseries!

Design an exciting messy play environment children can learn through play within

Inspire imaginative play games with our playground dens

Create a magical space for fairytales to come to life with our playground dens

Enable your children to develop their fine motor skills through play

Build dams, explore water flow and discover science outdoors

Bake delicious mud pies and cakes in our Mud Kitchen.

Create wonderful messy play areas in your school playground

Promote language and communication development with a playground performance stage

Unique den-making posts with totem holes and grooves at every height.

Chapelford School's Hobbit Playhouse

Create your own messy play zone

An excellent range of playhouses for open-ended play.

Wigwams inspire imaginative play on the playground.

Sail the seven seas on our magnificent North Sea Galleon.

A huge range of musical playground equipment

Connect children with nature in our Wildlife Areas

Allow children to build their own dens

Children can express themselves freely using our outdoor mark making boards.

Our playground mirrors can be wall mounted or placed onto posts.

Give your children a stage to perform

Children love creating imaginative worlds in sand

Take science outside

Park Primary's investigation zone
From Mud Kitchens to Water Walls, We Bring Your School Playground To Life!
Looking to improve your pupils' imaginations outside of the classroom? Our Imaginative and Creative Range is ideal!
From music to art to playhouses, our range will wow your pupils and encourage them to get out into the fresh air and explore their little minds and the world around them.
Incorporate messy play into your curriculum with our extensive Sand, Mud and Water range that will inspire your pupils to get involved with play and improve their knowledge of the colours, textures, and materials
Invite your children to create their very own stories and characters at playtime with our range of Playhouses and Themed Playground Equipment. Will they be a pirate sailing towards buried treasure or someone escaping from a deserted island back to the mainland? Our various levels of Play Ships offer pupils the chance to decide for themselves and discover their inner actor, author, or thespian!
Have you got your earmuffs at the ready? With our outdoor musical instruments, your pupils will be forming an orchestra in no time! Whether working as a band or going solo, inner Beethoven's, One Directions' and Beyonce's may be discovered on your school grounds. They'll never know if they don't have the facilities to try!
You can even give them access to a Performance Stage so that they will truly feel like a rockstar more than ever before, performing for peers, parents, and teachers.
Want to get your class more involved with nature? Our natural playground equipment range aims to do just this. Encourage gardening with our wide variety of planters to suit every playground or get in touch with all the creepies and crawlies in your grounds with our outstandingly adventurous Bug Hotel!
Our range is extensive, and we believe that all pupils should have the opportunity to learn about the world around them through play!
Get in touch with their imaginations today by contacting us for a free sales consultation with one of our Outdoor Learning Consultants!
Read More