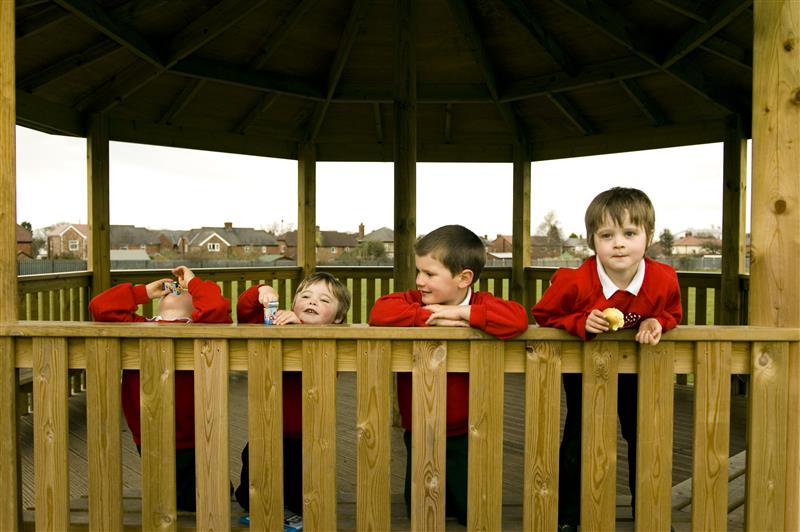 See how our innovative school playground equipment has transformed Rudheath Primary School
We transformed Rudheath Primary School with our fantastic school playground equipment range to help get their children involved in all types of outdoor play and learning.
One of the biggest additions was their Timber Fenced Sport Zone which included built-in recessed goals and a basketball net. This area is fantastic for self-selective play as children create their own tournaments and games during break and lunch. It is also a great area for P.E and other outdoor sporting activities for teachers and children to enjoy.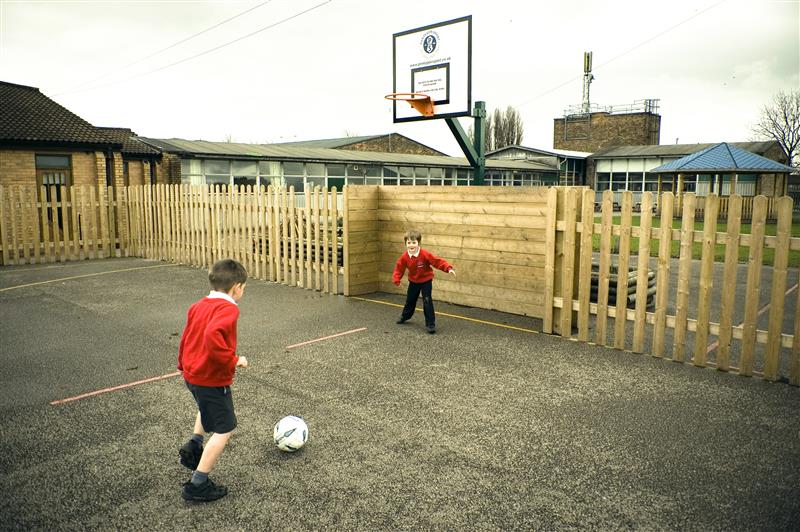 To help inspire imaginative play, we installed our wonderful Play Ship over bright and colourful Wetpour surfacing. Our Play Ship will become the hub for imaginative games that will see Rudheaths children sailing the seven seas and becoming the fearful pirates of the black sea.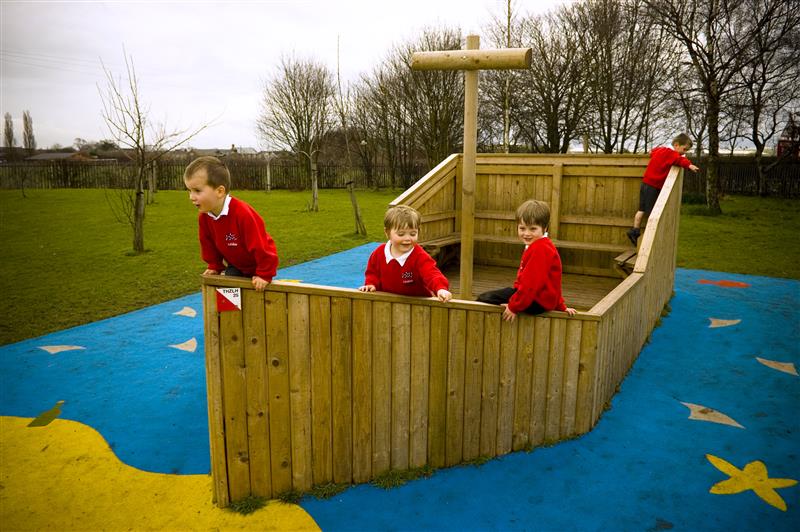 For further active play opportunities, we installed a unique Trim Trail to develop their younger children. This active resource will enhance children's core balance, gross motor skills and personal confidence as they challenge themselves further and become more self-assured when overcoming demanding play equipment.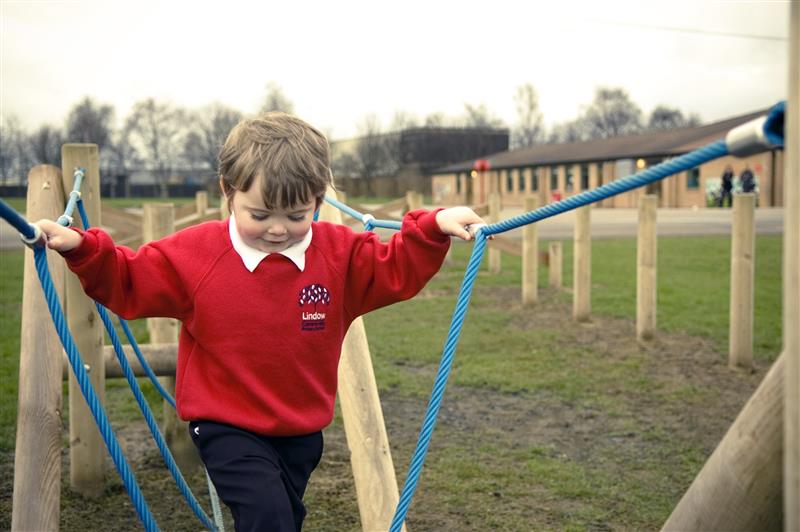 Further playground developments included:
Gazebo with Decked Base – large groups or entire classes can be taken outside to further engage in subjects with the help of the fresh outdoors.
Picnic Table with Play town game top – a fantastic way for children to sit and interact with each other during break/lunch times.
Den Posts – designed for open ended play and children create dens and games together.
Climbing Wall – we added climbing holds to an empty wall to creative an exciting climbing challenge for the children to develop their strength, grip and grasp and fine motor skills.
4-Way Ball Chute – a great way to improve children's hand to eye coordination, grip and throwing accuracy.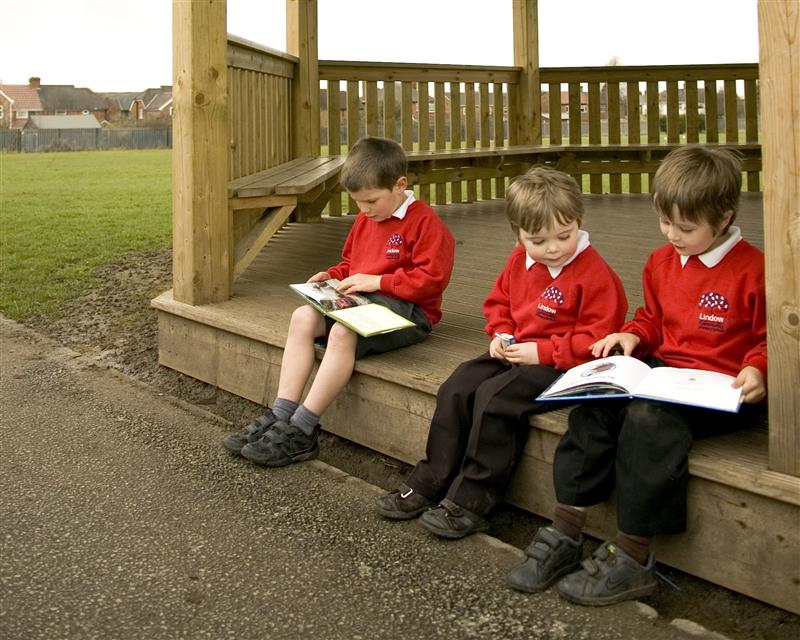 If you are interested in any of the playground equipment installed here at Rudheath Primary or any of the other outdoor resources we have to offer, do not hesitate to Contact Us Online or call us to speak to one of our specialist learning consultants - 01625 890 330 (Northern Office) or 0117 379 0899 (Southern Office).
Other Case Studies you'll love to look at: