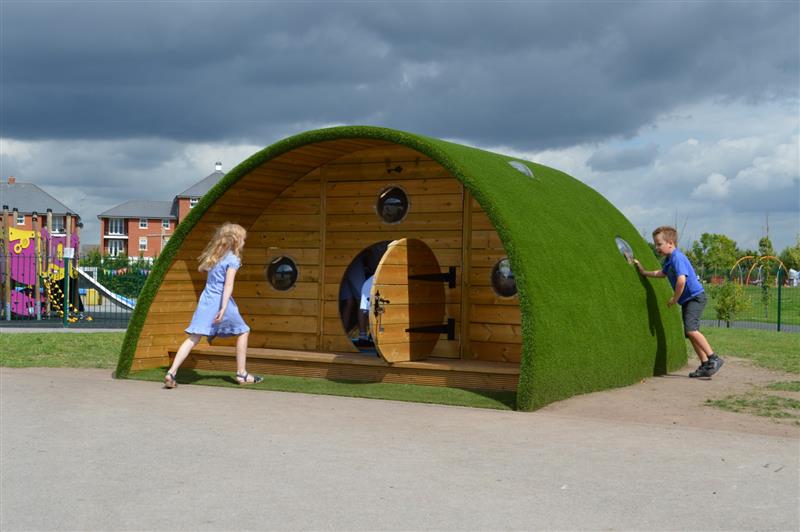 Chapelford's little hobbits have a new house to role play and make-believe in
Chapelford Village Primary School wanted to create an exciting area for role play activities and imaginative play. Inspired by the classic book The Hobbit, the school met with our outdoor learning consultant Paul Bayliss, to discuss developing their very own Hobbit House for exciting new play and den-making opportunities.
Creating something new and bespoke is always an exciting prospect, especially for our product designers. We wanted to ensure our 'Hobbit House' inspired children and help them visualise a fantasy world when playing.
The design of our Hobbit Playhouse...
Our wonderful and natural looking artificial grass forms the outer layer of the Hobbit Playhouse to help children make-believe that their house was actually built within one of the picturesque hills of 'The Shire'.
The small round door is the ideal size for a hobbit. Chapelford's children will have to crouch down to get inside their special house, making their pretend play experience even more authentic.
We also included fun bubble windows so that children can peer into the house and look out to their friends. There is a giant bubble window at the back of the Playhouse with a further three at the front and more on the sides and roof.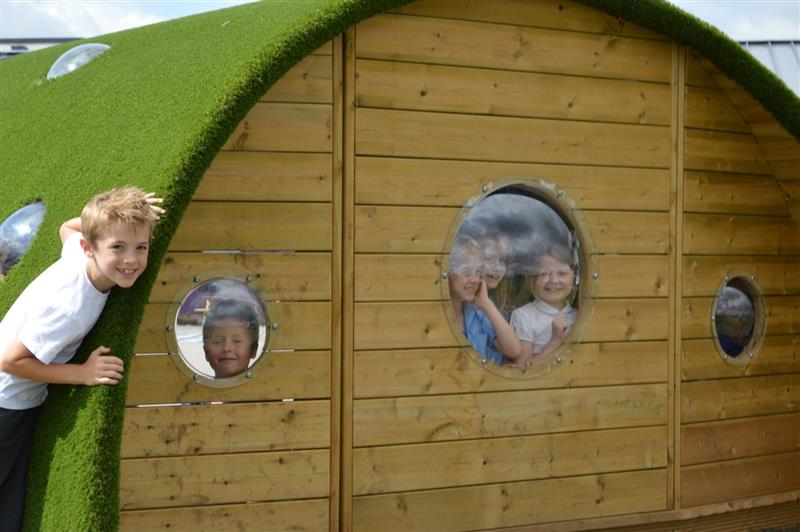 Quick, the dragons are coming... back to The Shire!
The children of Chapelford can now re-enact scenes from The Hobbit and create their own scenarios around their new open-ended resource. By simply adding different props and costumes, the world of make-believe will truly come to life.
It will also become a great outdoor resource for storytelling as teachers can take advantage of its inspiring aura to engage children in stories and other topics within the curriculum.
As this is a new Playhouse design, we have named our new Hobbit House… The Burrow.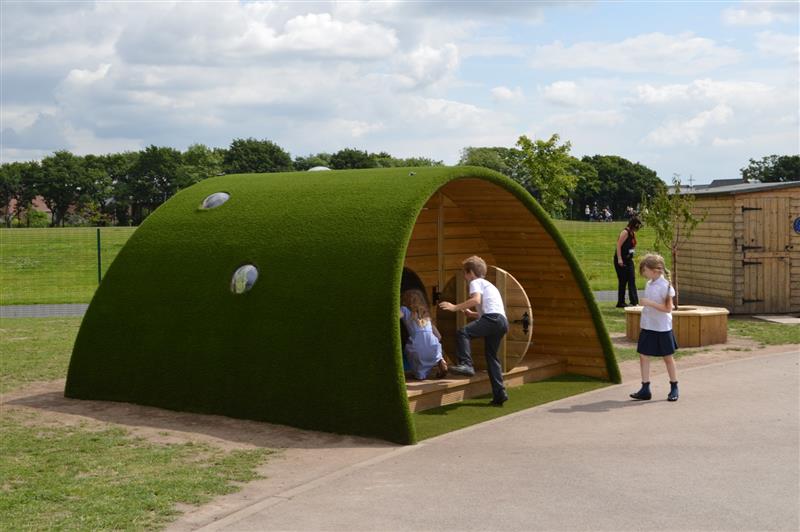 If you would like to enquire about our 'Hobbit inspired' Playhouse, simply Contact Us through the website for a free consultation.
---
---
Why not take a look at some of our other imaginative playground projects...
St Peter's Primary School's Incredible Treehouse Design: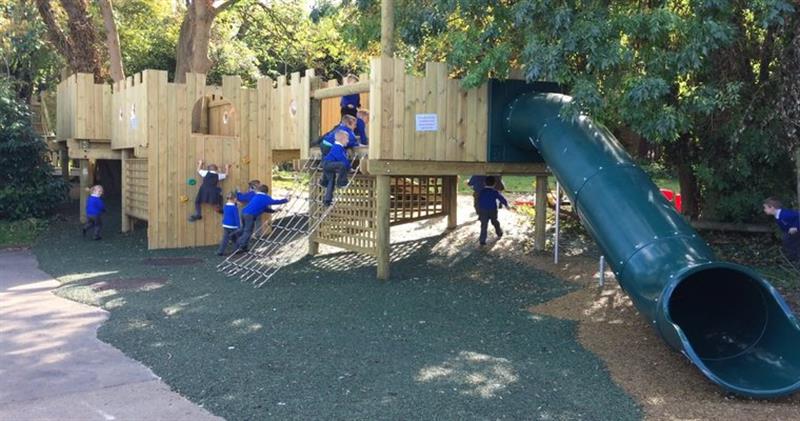 Harbinger Primary School's Fairytale Castle: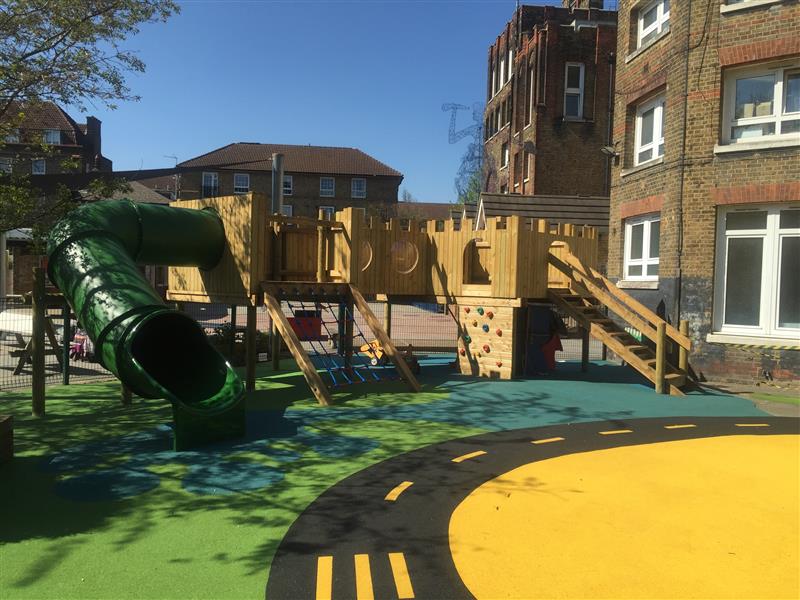 Park Primary School's Damming Station: