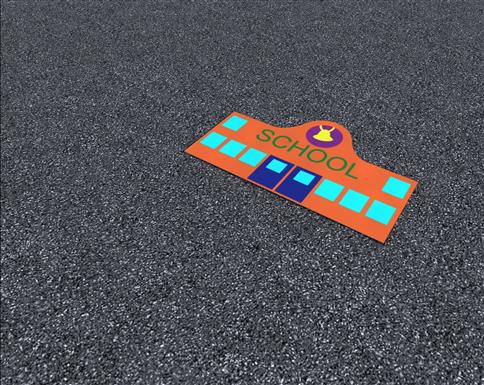 School House
Our product code: P-SL-PM-SCH
The thermoplastic school provides a prop for children to use as a drop off point on their roadway. This marking would be good to incorporate into the roadway next to some bays so that imaginative, role play is encouraged.
---
Technical Details
Size: (L x W): 1M x 0.6M
Colour: Assorted colours
Solid colour design
Thermoplastic
Associated Documents
Please contact us for further information.
Guarantees

Playground Markings